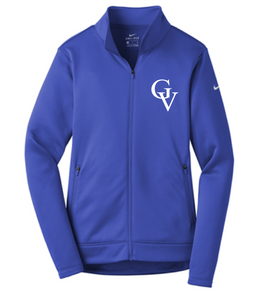 GV Nike Ladies Therma FIT Full Zip Fleece Jackets Bulk
embroidered

logo - 2 colors
Breathable
Features zip-through collar, reverse coil zippers, front zippered pockets and open cuffs
Designed for a feminine fit
Perfect for everyday use!

* Minimum of 6

Ladies S-4XL Price $86

** Minimum 6 (Embroidery- left breast placement.  Designs up to 4 colors.  Please choose only one garment color).



---